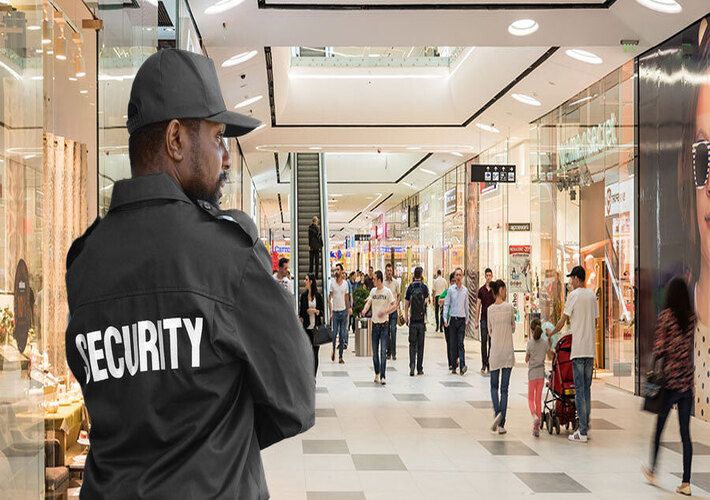 As one of London's leading security companies, providing personalised bespoke security solutions, ConiferGB has worked with many retail establishments over the years. From, small independent boutiques to larger corporate chains. We understand the importance of ensuring the safety of your staff, customers, and your property.
1. Uniformed Security Presence
Having a uniformed security presence by a manned security guard, at the entrance to your retail store, is an effective way of sending a firm message to any potential shoplifters. You would be saying – our store is protected. This alone, has been proven to be effective in reducing shoplifters, criminal damage, and anti-social behaviour.
2. Regular Patrols
Our security guards' complete regular patrols of our retail stores. Depending on your requirements, our security guards can patrol your store as frequently as needed. Patrols are an effective way of keeping an eye out for suspicious activity and anti-social behaviour. Our expertly trained security guards have an eye for detail that they have developed from many years in the trade. Our guards will be able to recognise blind spots and areas where CCTV may not be visible. There is a high chance that shoplifting may occur in these areas. These areas will be looked at closely when patrolling. Along with, observing any suspicious behaviour.
3. CCTV Monitoring
Installing CCTV in your retail store is of upmost importance. Anti-social behaviour is to be observed. As, shoplifting is the most common offence being committed against retail businesses. Having security guards monitor CCTV footage, gives you a strategic edge against potential shoplifters. As, our security guards are trained to look out for any suspicious activity. The aim here, is to spot the suspicious activity before any shoplifting occurs.
4. Customer Assistance
We understand how busy you and your team are. Surely, you would appreciate a helping hand from time to time. Prior to commencing work in your retail store, our security guards would complete an induction, where information would be provided about your business. Allowing our security guards to provide assistance to your customers, saving you time whilst being cost-effective.